Xtraflex PTFE (Teflon) Hose
SINGAFLEX – Teflon Hose
Teflon Hose – Xtraflex supplies every style of industrial, hydraulic and stainless steel braided PTFE hose and fittings to the commercial business sector. With our tafting machinery, we are able to provide a custom-made product for every sector. Tafted (lined) assemblies are usually used where an aggressive product is conveyed to prevent contact to all wetted parts.
Smooth bore PTFE hoses
PTFE convoluted hoses
Thermoplastic high-pressure hoses
Brass, steel and SS fittings
Teflon 62N complies with the following FDA regulations and meets the requirements of US Pharmacopeia Class VI.
21 CFR 177.1550
21 CFR 177.1520
21 CFR 177.2600
21 CFR 175.105
21 CFR 176.105
21 CFR 176.180
Gallery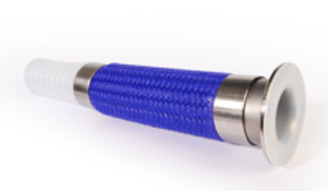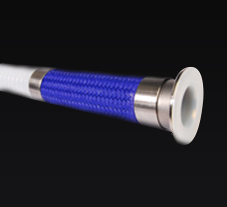 PDFs